My Travels
Ever Since I was younger i always wanted to learn about and travel the world and see different cultures as experience new things. Traveling the world is one of the things on my bucket list and I plan on fulfilling it.
Puerto Rico
I once visited Puerto Rico when I was about 14 years old and it was a beautiful place. The waters were so clear and nice and the people were very nice,warm and, welcoming. Puerto Rico is a Caribbean island and unincorporated U.S. territory with a landscape of mountains, beautiful waterfalls and the El Yunque tropical rainforest. It is a beautiful place to vacation and relax with your family. PR is definetly a place I would go to again and I would definetly recommend it to someone as an ideal vacation spot.What a beautful place it was.
New Oreleans
New Orleans is a Louisiana city on the Mississippi River, near the Gulf of Mexico. Nicknamed the "Big Easy," it's known for its round-the-clock nightlife, vibrant live-music scene and spicy, singular cuisine reflecting its history as a melting pot of French, African and American cultures. I went to New Orleans for Mardi Gras and it was so much fun. The festival was awesome and I had an amazing time there. It was so colorful,vibrant, and fun.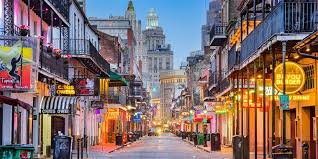 Places I want To Travel to
Paris
Paris, France's capital, is a major European city and a global center for art, fashion, gastronomy and culture. Its 19th-century cityscape is crisscrossed by wide boulevards and the River Seine. Paris somwhere I have wanted to visit since I was yuonger. It looks so beautiful and relaxing and I love the scenery.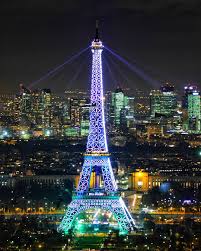 The Bahamas
The Bahamas is a coral-based archipelago in the Atlantic Ocean. Its 700-plus islands and cays range from uninhabited to packed with resorts. The northernmost, Grand Bahama, and Paradise Island, home to many large-scale hotels, are among the best known. Scuba diving and snorkeling sites include the massive Andros Barrier Reef, Thunderball Grotto (used in James Bond films) and the black-coral gardens off Bimini.It seems like an ideal vacation spot with its clear water and bright sandy beaches.